Offer of rent of storage area in sea/storage containers, the services of which may be used 24h/7. The warehouses are located in Ligota Piękna near Wrocław, directly at the newly-built S5 route (direction Poznań) – 10 minutes away from Centrum Marino. At present, a cargo & warehouse base is being developed in the neighbourhood. Self-storage warehouses in Wrocław constitute a perfect alternative for storage of objects or excess inventory.
We are here to support our Client in the change process as whenever something changes in their life or business, they usually need additional space. What we do the best is making safe space available. The store is a place which is specialised in assisting such Clients as you in getting exactly as much place as required by the objects you wish to store.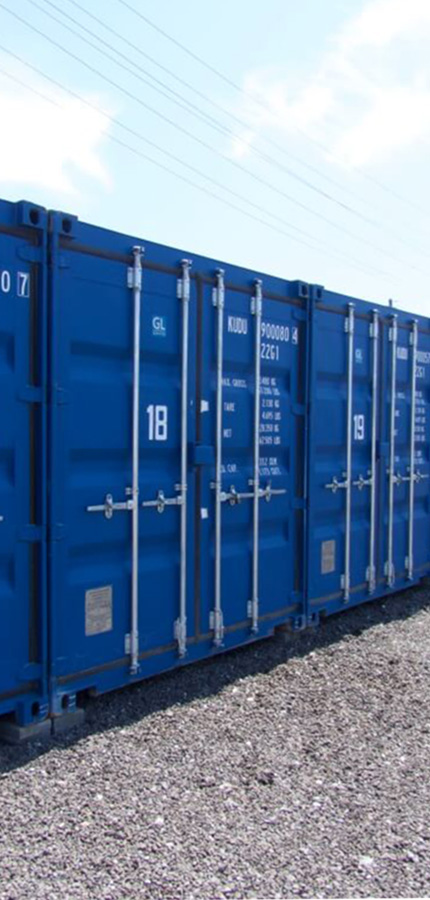 The store has been created on the basis of experience of MobilneKontenery.pl. Within this company, apart from making the space necessary for storage of objects available, we deal with manufacture, sale and rent of mobile containers of all types. Our offer includes a wide range of products including sea containers, storage containers, modular offices, commercial pavilions, toilets, cloakrooms, guard-rooms and other. We offer professional and complex service to our Clients and consequently, we may propose various additional equipment for the containers, from furniture, carpets or lighting to twistlocks for connecting of containers or padlocks. We have a possibility to transport the containers to an indicated place.
We provide safe and easily accessible warehouses to store our clients' belongings.
ARE YOU LOOKING FOR A MAGAZINE?
ARE YOU INTERESTED IN OUR OFFER? DO YOU HAVE ADDITIONAL QUESTIONS?
CONTACT US NOW!